family office's seventh 2018 hire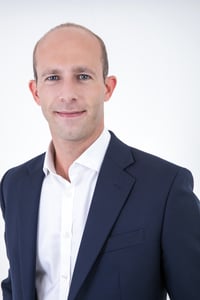 Featherstone Investment Partners' private client offering continues to pick up steam with its seventh hire of the year.
Alex May joins the firm from Close Brothers and will take up the role of financial planning director at the fledgling business.Prior to Close Brothers, where he spent three years as a financial planner, May was an associate director at UBS with a focus on high net worth clients.
May has 13 years' industry experience, having started his career at Fidelity in 2005.
In July, Wealth Manager revealed that former Odey Wealth investment director James Barton, alongside five other managers, had joined the West Berkshire-based family office to open it up to private clients.
Barton was joined by his former Odey colleague Chris Stewart and ex-Goldman Sachs director Andrew Cox. Aberdeen Asset Management's Tom Forman-Hardy and former HSBC Investment Bank deputy chairman Peter Letley were also hired.
'Alex is a rare find and we feel very lucky that he has decided to join Featherstone,' said Barton.
'It's not only clients who have grown tired of the bland industry stereotype and crave a fresh approach. We continue to benefit by attracting the very best talent from the larger and ever-homogenising firms within the industry.
'Ultimately our clients will benefit most from Featherstone attracting people like Alex, which is fantastic.'
https://citywire.co.uk/wealth-manager/news/close-planner-becomes-family-offices-seventh-2018-hire/a1152235